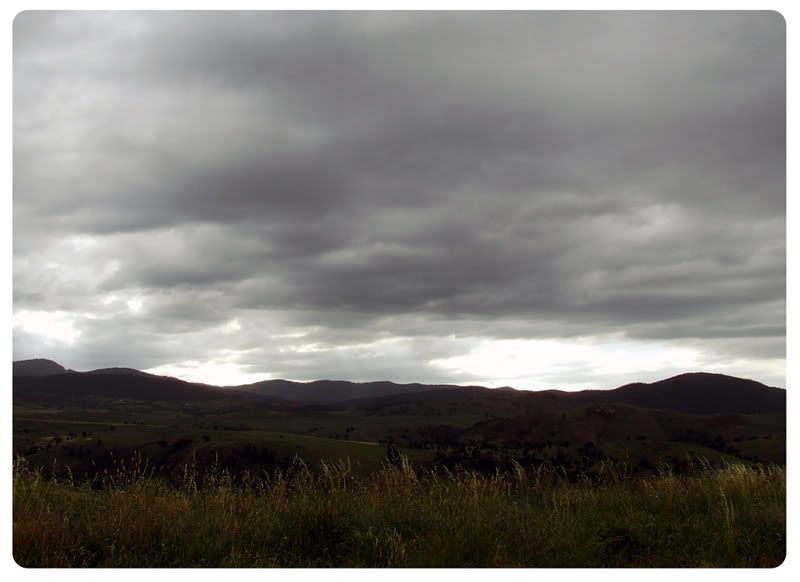 my home town- taken by me 2008
It is intensely interesting for me to see an adult interpreting experiences from their childhood with a real sense of nostalgia.
Young-at-heart Michel Gondry is known for placing elements of himself in his films, he often relates his dream as a child in which his hands would grow to an immense size, having trouble being convinced when he woke that his hands were of normal proportions.

It 's obvious that this dream really affected him featuring in a film-clip Gondry did for the Foo Fighters' "Everlong" and re-appearing in his 2006 film "The Science of Sleep".
Recently , I went to see "Be Kind Rewind" the new movie from Michel Gondry. The characters portray two, you might say 'immature', video store clerks who end up erasing all the video tapes on their shelves, (due to Jack Black's magnetised head of course!). The only way to solve this problem is for the boys to re-record all the movies using themselves as the stars.

To me, the movie is totally endearing, I feel like a kid watching my friends get themselves out of a sticky situation.
I am hoping there is someone reading who would like to contribute, and with your permission I would love to share your work on this blog (with full credit to you of course). Your work might inspire others! give it a go!
What is your favourite childhood experience/memory?

If you draw your memory inspired picture be sure to post it, I'd love to see what you come up with!
More:
Why not visit Dreamcrowd.com for inspiration? you can even contribute your own dreams for interpretation
Try a Flickr search for Memory and see what other people remember!